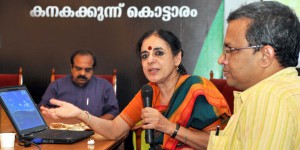 Name: Anita Rampal
Title: Prof. / Dr.
Position: Dean of Faculty of Education, University of University of Delhi
Brief Profile:
Dean, Faculty of Education, University of Delhi
Granted Ph.D in physics
Having been a Scientist of the University Grants Commission, Fellow of the Nehru Memorial Museum and Library
Having held the Nehru Professor Chair at the University of Baroda
Having worked at the grassroots in rural schools of India with school teachers to devise child-centered curricula, teaching learning materials and teaching strategies
Former adviser for the new sets of books for schools in India prepared under the path breaking constructivist National Curriculum Framework 2005 of the National Council for Educational Research and Training (NCERT), the apex curriculum and training body in India.
Member of a number of high ranking committees and consultation groups formed by the Government of India that have been discussing reforms of Higher Education.